Tandem Parasail + Jet Boat + 1 Hour Jetski Safari - For 2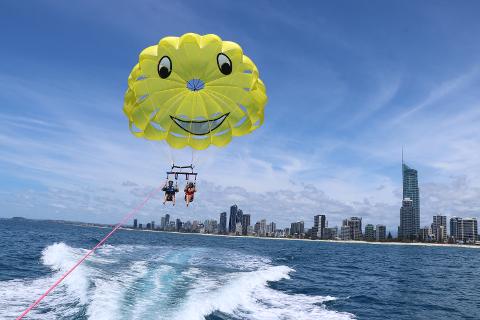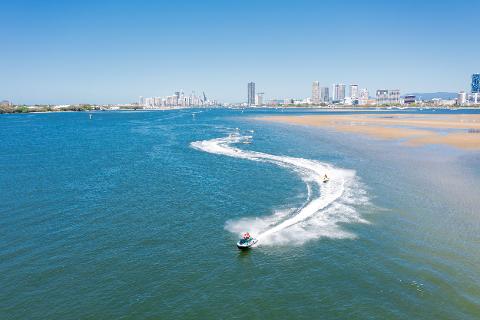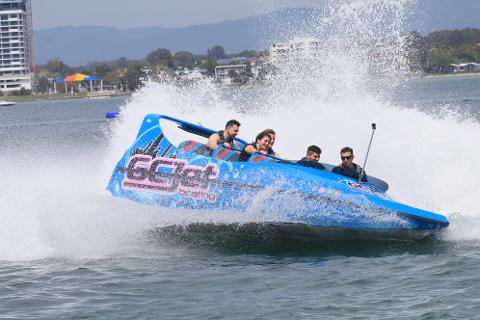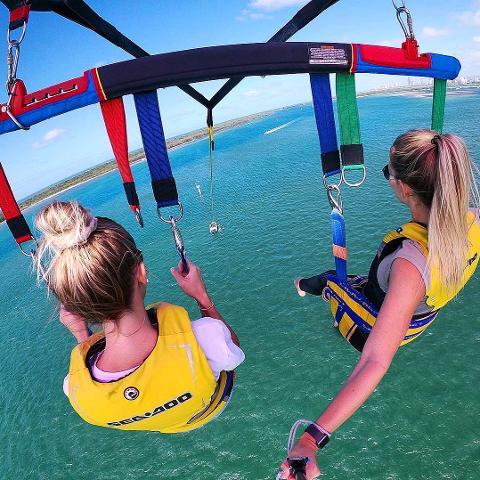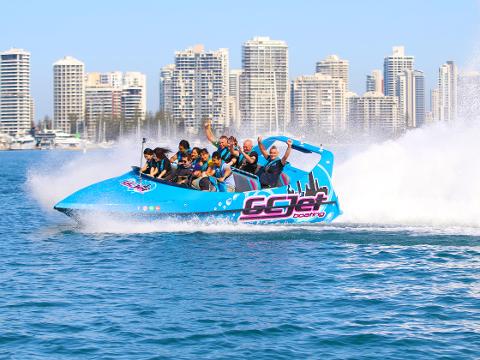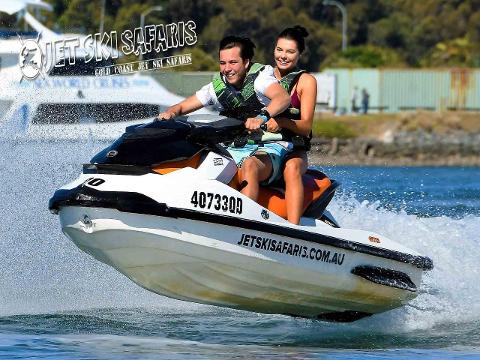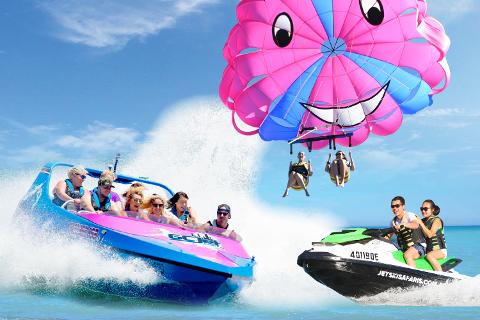 Duration: 4 Hours (approx.)
Location: Gold Coast, QLD
The Parasail:
Duration: Approx 8 mins in the air, 30-60 mins on board the boat.
Imagine yourself flying 400ft high above the Gold Coasts broad water, seeing the skyline of Surfers paradise to as far as Brisbane. You will be harnessed up in the latest safety equipment and winched up high above our purpose built Parasailing boat for around 8 minutes fly time. This is a experience not to be missed!

The Jet Boat:
Duration: 30 mins
Embark on a unique, exhilarating ride through Gold Coast's outstanding Broadwater. Departing from The Exclusive Marina Mirage Super Yacht Marina, we soon hit speeds of up to 80 kph. Speed aside, this ride also includes 360 degree spins, high speed slides, beach buzzing, fish tailing and heart stopping fun.

With stops at Wave Break Island & the exclusive Sovereign Islands multi-million dollar mansions this is not a ride to be missed.

For the nature lovers amongst you, this ride also passes through South Stradbroke Island in the Morton Bay marine park.

Each ride is tailored to the group, this is not just a thrill ride, it's an ADVENTURE!

Jet ski Safari tour:

Duration: 1 Hour
A short and sweet Jet ski safari that will have you on the edge of your seat and will leave you wanting more.

Blast your way along the Gold Coasts broadwater, Wavebreak Island and the Gold Coast Seaway, before making your way to the beautiful sub tropical shores of South Stradbroke Island heading North past beautiful beaches, sandbars, Islands and mangroves before turning around and making our way back to base. Make no mistake, this is serious fun for all ages.
We are the only company to offer the Jet Ski Safari as part of a 3 in 1 package, We don't just go around in Circles on a Course like other company's.

The Original, Biggest and Best